Naturalness
The best natural ingredients
Ever since we opened the chocolate factory 12 years ago, nature has been the most important ally and a large part of the Simply DNA. And it is precisely the love for the natural ingredients that has inspired us for the phrase "It's all natural." A natural chocolate pleasure that shines through in every bite you take of our chocolate.
When we say 'All Natural', it means that we use the best of the best from nature, and we go far beyond artificial additives. We are very picky - some would say geeky - when it comes to our ingredients. We choose the detour rather than the shortcut, and we spend a lot of time finding the right natural ingredients for the development of our recipes. We want the spelled flakes with just the right crunch, we have our own recipe for marzipan, and our caramel is made from honey, sugar and butter – that's it. And we know it works.
Award-winning flavor combinations
Chocolate is our passion and taste means everything to us. That is why we are so proud and happy that professional taste experts have awarded us several awards over the years. Sure, we love our tasty, handmade chocolate bars no matter what, but having your 'kids' praised by others warms our hearts.
Crispy Carrie, Grainy Billy and Sixpack Sally have, among other things, received great medals for the Great Taste Awards , which is a recognized benchmark for premium food and drinks - some refer to it as the 'Oscars' of gastronomy.
Persian Perry and Grainy Sue have also been given places on the podium at the International Chocolate Awards, the world's only fully independent competition that recognizes excellence in fine chocolate making.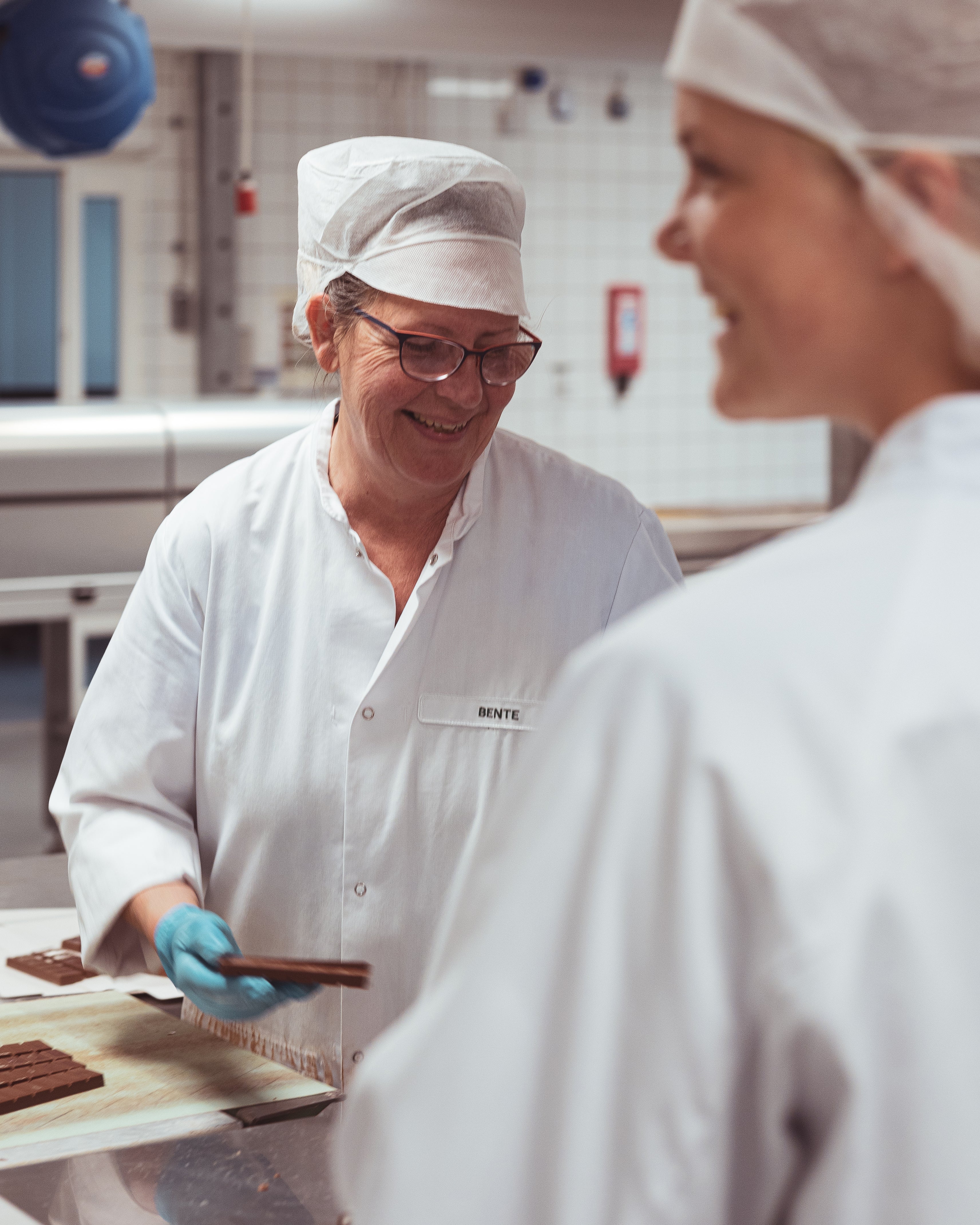 Quality, geekiness and passion
Chocolate is our craft, and we love to geek out and take pains with every little detail, so that the quality is always top notch. That is why we also make high demands on our suppliers of natural raw materials. We will never be able to grow cocoa beans in the northern hemisphere. The journey from cocoa bean to finished Simply bar depends on good partners who can supply us with the absolute best chocolate, the tastiest Persian licorice, the sweetest fresh dates and the tastiest peanuts. We always strive to evaluate each supplier thoroughly and frequently on quality, CSR, child labour, documentation, innovation, price, delivery and availability. This enables us to ensure that only the best natural ingredients end up in our chocolates.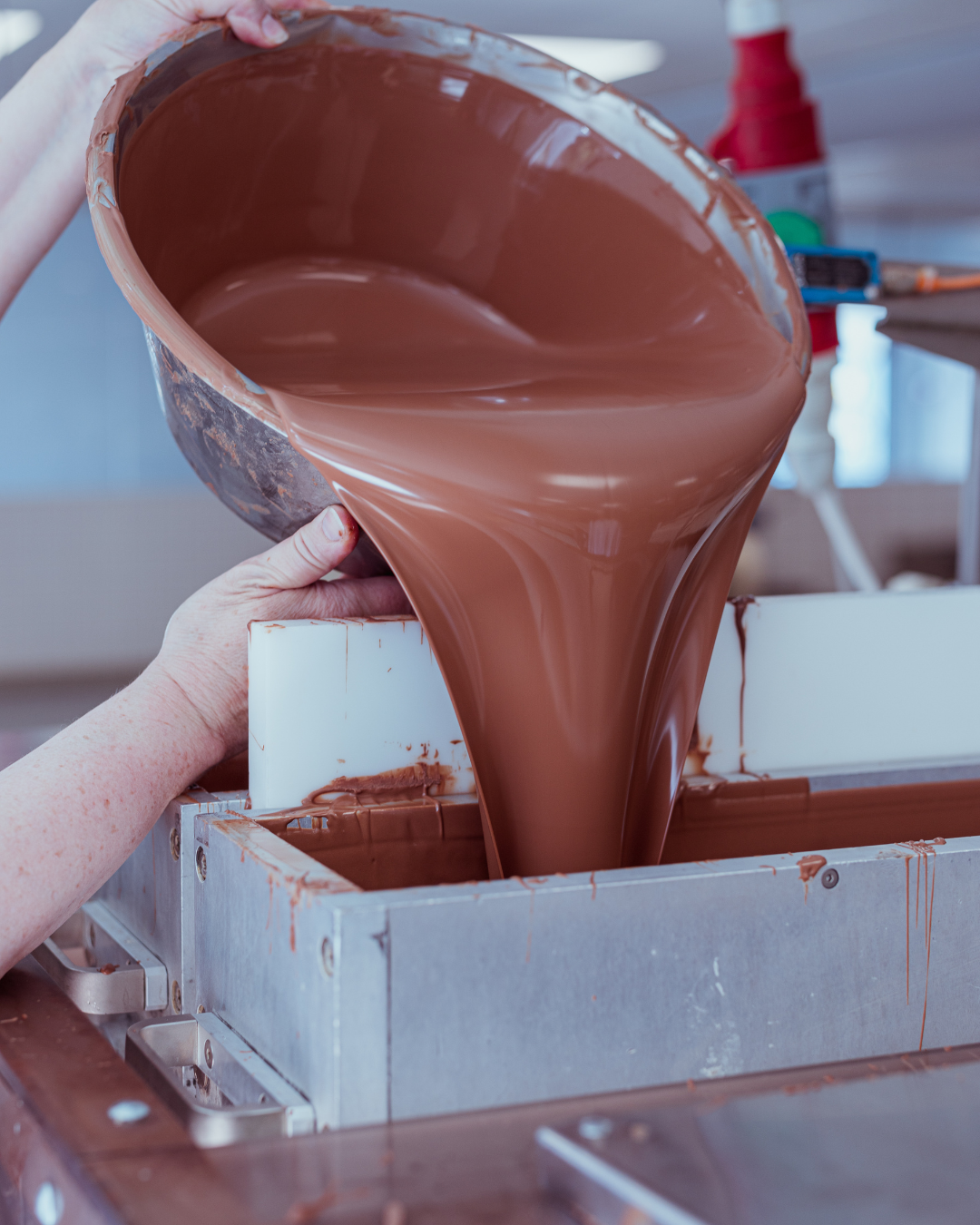 Handmade by passionate chocolatiers
Some things never change. Here at the factory, we still mix our chocolate mixtures by hand and good upper arms. We weigh each individual ingredient carefully in small bowls - not too much, not too little. Why? Yes, we think we can better strike the right balance between natural ingredients and premium chocolate when we have the craft in hand and eyes on the process - instead of just pressing a button. We are detail-oriented, geeky and put in the effort. And we actually believe our craftsmanship helps to create the simple, genuine and natural experience we strive for every day.
It comes naturally to us to take responsibility
Our ingredients are - of course - extremely important to us, but 'All Natural' also means being aware of how we make chocolate and the responsibility that comes with it. Read more about our awareness of responsibility and concrete initiatives on the sustainability page.